Brooke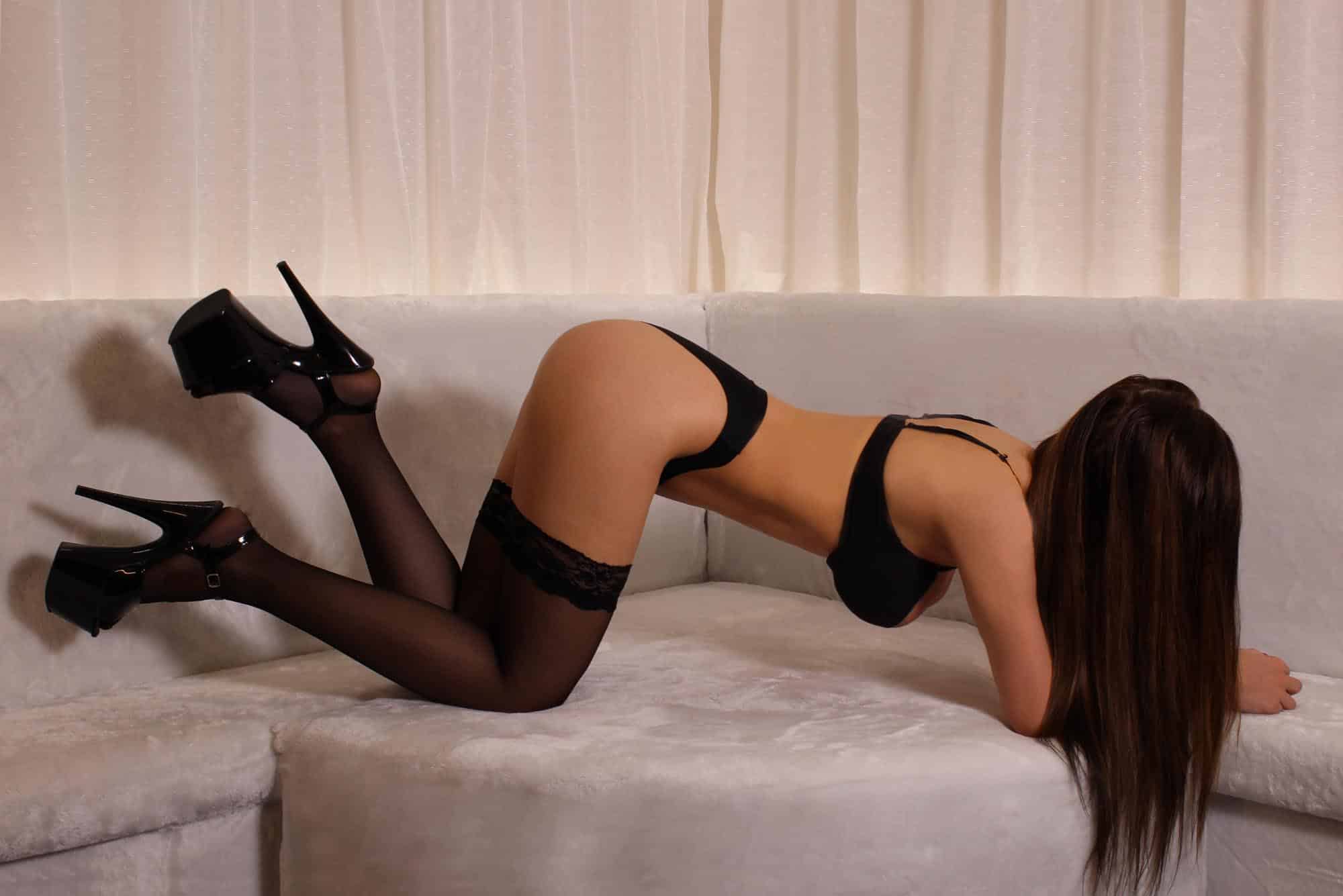 Brooke is sweet and feminine. With a subtle touch and a beautiful nature, Brooke offers a genuine passionate service with lots of kissing. When Brooke discreetly slips her hand into yours or plants a soft kiss on your lips, you will instantly melt into a puddle of desire. Eager to please, this delightful young lady will ensure your time between the sheets is one to remember.
Age

23
Hair

Brunette
Bust

10DD
Height

5'6'"
Dress Size

6
Nationality

Australian
100% genuine reviews on
Brooke

by Liaisons clients
Was in Sydney a couple of weeks ago.

Just had some luck at Star Casino and was being taxied back to the hotel when i saw Liaisons I so pulled up right in front.

Walked in and the receptionist put me in a private waiting room.

Chatted to all the girls at the introduction meeting as they came through one by one. Much better that the meat parade in other brothels.

Brooke came in last and she not only looked nice but she was quite intelligent.

Asked her if she would like to show me a good time and lucky me she said yes.

So I get taken upstairs and into the room for a shower and health check.

Kissing, foreplay, oral, then some of the best sex i have ever had.

Spoon /cuddle talk then more foreplay then another 15 minutes of GREAT sex with both of us having a great time ( well that`s what she told me. )

Well can wait to go back to Sydney for work again and pop into Liaisons.


I found myself finding it hard to choose between girls I know so well, as I walked into Liaisons. So, not knowing who to choose, it brought a sense of anticipation as I decided to choose someone new in the introduction room. When Brooke came into the room she brought in a new level of class I really appreciated. A very classic introduction, her name, age, and country, and then her services. Saying it so smoothly with her engaging smile.

So pretty, and young, and beautiful to look at in her size 6 frame. Her ample breasts sitting sweetly in her bra. Without hesitation, I asked for Brooke, and was taken back to her bedroom. We looked each other over, and we could tell we were going to get on like a house on fire.

There was only one way for me to be truly satisfied with with this girl in a thirty minute booking. So, I asked her to bend over, where I fucked her in doggy. I immediately added another 30 minutes, having some more fun.

It is no wonder to me that Liaisons is the place to go in Sydney.

I will be back next week, and love to the girls.