Nikki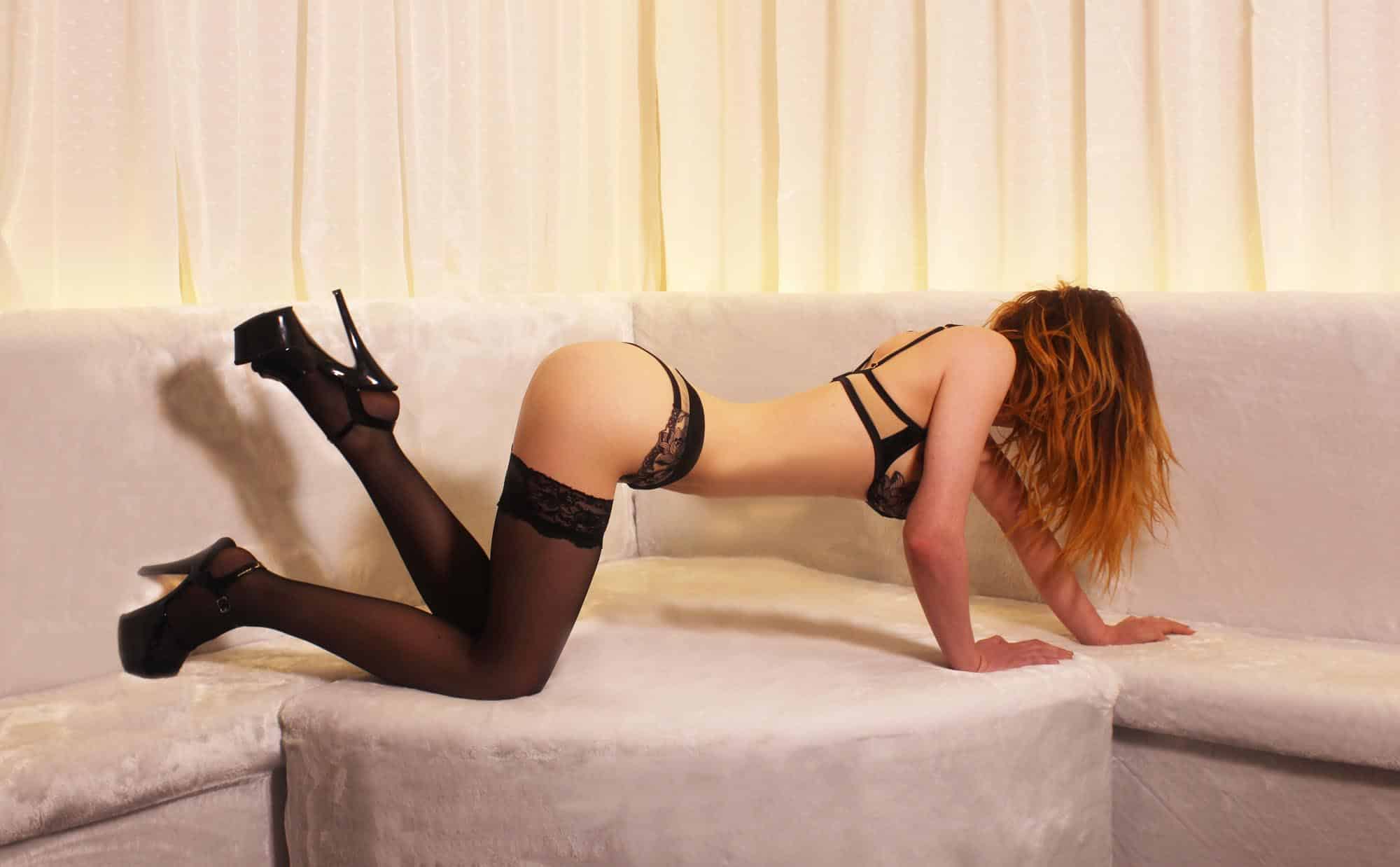 Nikki is eager to please you. Her radiant long hair and porcelain skin is beautiful beyond compare. At the hand of a tight size 8 frame, Nikki has the wild sexual endurance that will keep you guessing. Let your inner devil stand tall inside this flaming redhead. Nikki is red hot with desire. One visit will show you what pleasure really is. For hours on end you will be held captive by Nikki's extreme heat.
Age

23
Hair

Red
Bust

34C
Height

5'5'"
Dress Size

6
Nationality

Australian
100% genuine reviews on
Nikki

by Liaisons clients
I saw Nikki early one Sunday morning after returning back to Sydney from a weekend away. I was as horny as hell while driving back into town and figured I might as well try Liaisons as it was close to where I live.

It was pretty busy as usual when I arrived. Got intro'd to about 6 ladies but Nikki was my favourite, so I handed over the money for an hour.

Nikki then led me up the stairs chatting and laughing away saying how much fun this was going to be.

On the way up the stairs I certainly enjoyed the view of her fine petite arse. At the top of the stairs she stopped, turned around and grabbed me for a deep passionate kiss with some dirty talk before getting her hands down my trousers and giving my cock and nice rub.

Into the room and a bit of chit chat and a few more laughs with Nikki before I jumped in the shower and she took off to get some towels and get herself sorted.

Upon return I was just drying off and she jumped on the bed and asked me to come over to her. I did so and she quickly removed my towel and jumped straight into an amazing blow job session with a lot more dirty talk.

Once again I was thinking I'd struck the jackpot here. After a while I asked if I could return the favour to which she enthusiastically agreed to. So I then spent a while exploring her body before making my way down for a very enjoyable mutual oral session. This finished when she announced it's time for you to fuck me!

It was a long very enjoyable session where we enjoyed various positions on the bed, and on the chair. She was very vocal with lots of dirty talk the whole time and she sounded like she was genuinely enjoying herself. I blew my load and then decided I needed a shower as I was pretty hot and sweaty from a solid session.

Upon getting out of the shower and laying back on the bed, Nikki pounced straight back on me again, started fondling my cock again before beginning another blow job which got me hard again. Unfortunately the buzzer went off but we continued till I blew again.

So overall it was a very very enjoyable session, probably my best parlour session yet. So for any of you that haven't seen or experienced Nikki, I recommend that you do as she is a real firecracker and is certainly worth the money!