Rose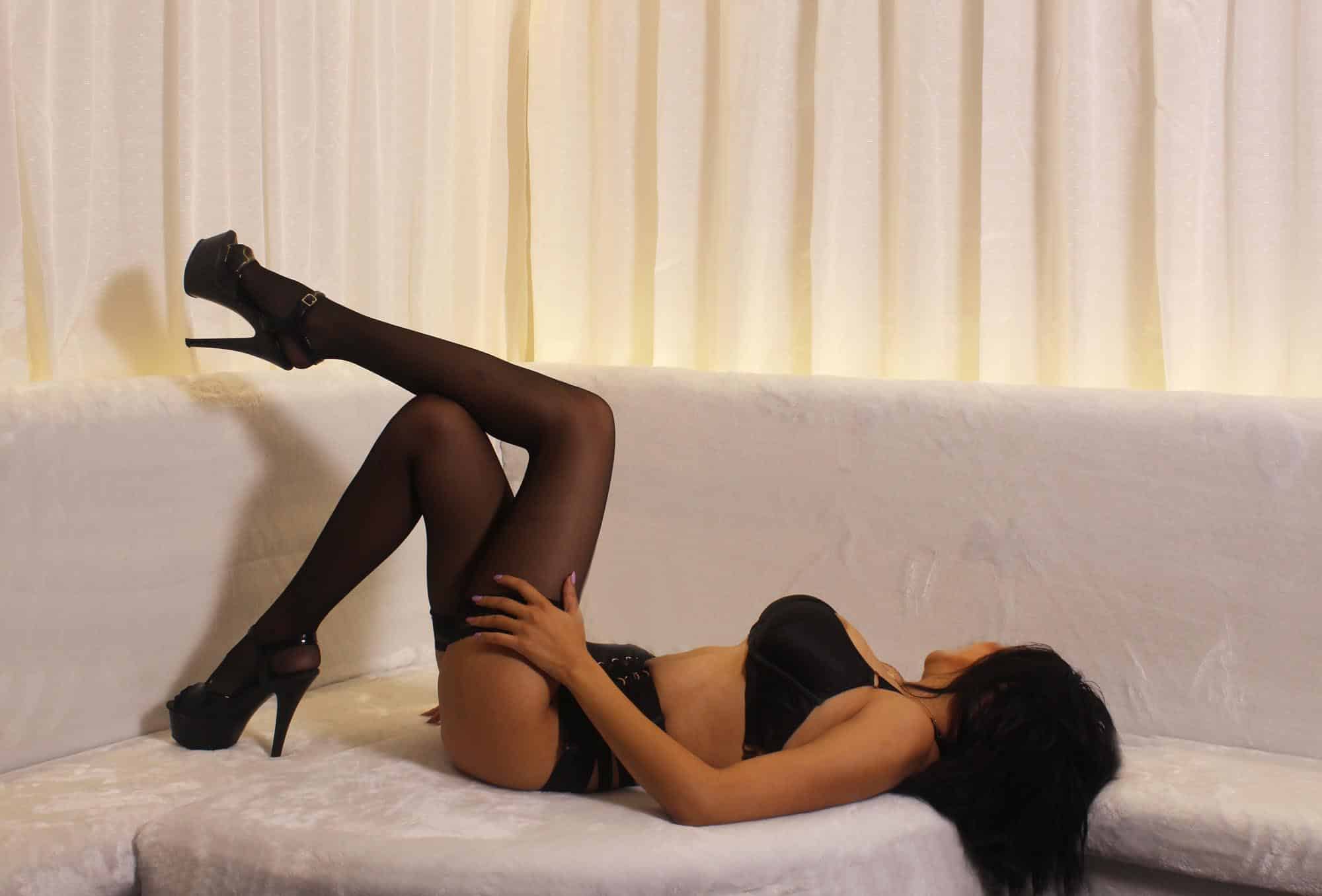 Rose is the shining star of seduction. Highly sensual in nature, Rose's erotic skills are powerful. With ink black hair and exotic features, this lady is super hot! Calm and mysterious like the nights sky, Rose will pamper and please you. Why not slow things down and relax with Rose. Tingling from head to toe with desire, this passionate lady with her hot size 8 frame and sweet tasting porcelain skin is sure to satisfy you.
Age

23
Hair

Brunette
Bust

10DD
Height

5'5'"
Dress Size

8
Nationality

Ukrainian
100% genuine reviews on
Rose

by Liaisons clients
I saw Rose the other night. What first captivated me about her was her natural smile and cheerfulness.

After a shower we sat on the bed and I lightly stroked her back and started kissing her shoulders from behind. Rose then turned around and sat in my lap and we started kissing lightly on the lips whilst hugging, her body was smooth and firm.

My kisses ran down her cheek to the back of her neck to her shoulders and onto to the top of breasts. Removing her bra I circled a nipple with my tongue, which made her exclaim, now you've found my week spot, which gave me the cue to suck and kiss and fondle her breasts for a long time, first one and then the other. Gently squeezing so I could fit more of her tit into my mouth, her groans became louder as she ground her pubic bone into my cock.

I stayed kissing her perky tits for about 15 minutes as she was enjoying it so much before my tongue started moving down her belly and onto her hips another of Rose`s erogenous zones before it started lapping at the area around her pussy. I moved her g-string aside and started licking her mound which was driving her crazy. Off with the g-string and down into her cunt that tasted so yum. Licking and sucking her pussy lips like I sucked her nipples brought Rose to her first orgasm.

After she sucked me for a bit we had sex, missionary first then she moved her ankles next to my ears allowing me to go so deep into her cunt with long slow strokes. We then did it spooning, which is a favourite of mine because I can caress the breasts and clit while I'm doing the business, this time though I just pounded, bouncing off her arse cheeks. We then rolled over so she was on her stomach. This is another one of my favourite position, where I laid on top pounding between the cheeks of her arse. This position is so submissive and although Rose was lying flat on the bed I could still reach around and play with her clit. With long firm strokes bouncing off her bum she came again a minute before I did, totally exhausted I rolled off into an embrace.

Would I see Sierra again? Again and again, I wonder how many times she can come, twice in an hour although not a record is above average, and it's such a turn on when it happens and Sierra's whole pubic region became so soft and inviting, like she was fully accepting me into her body.