River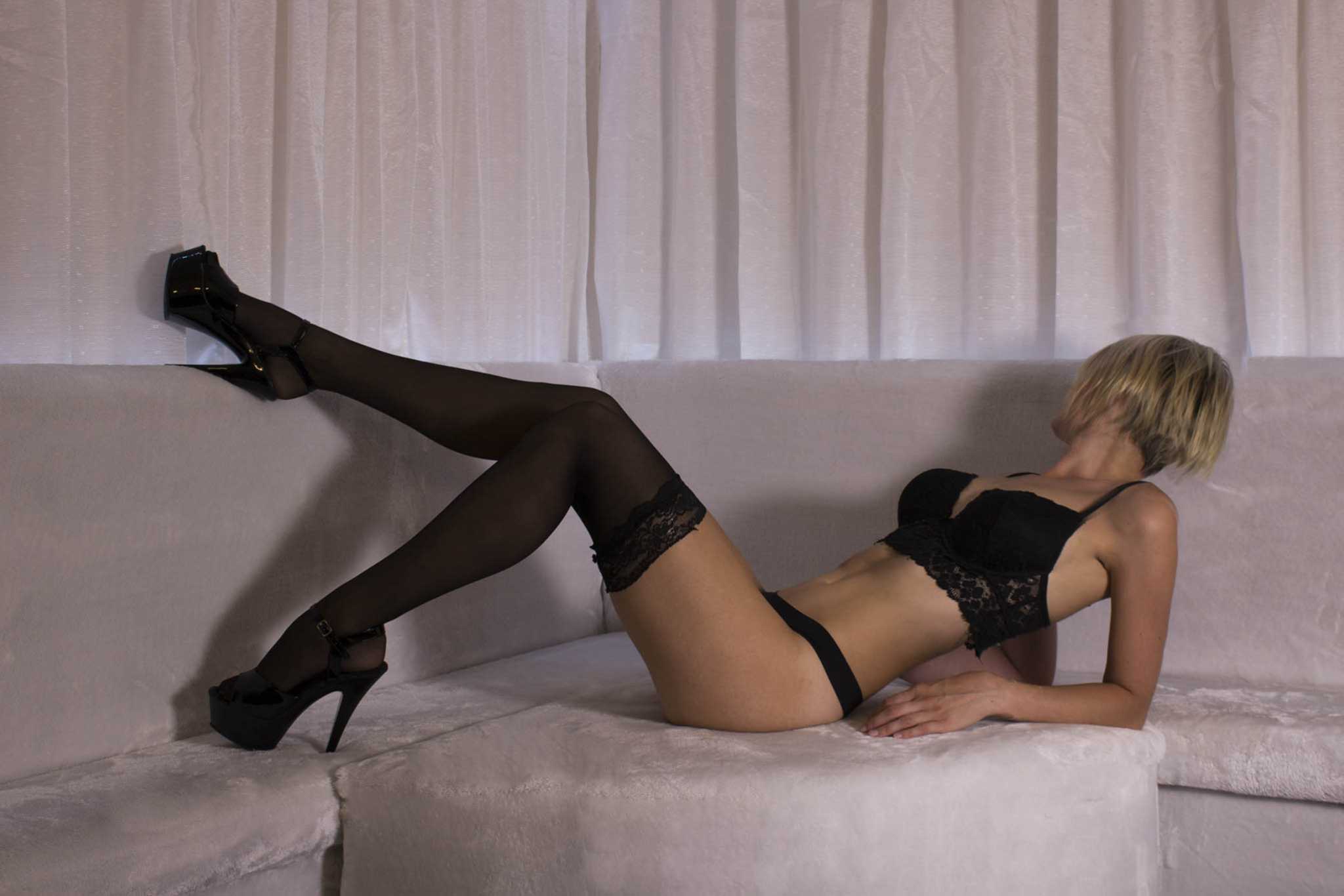 She`s back! River is 22yo and has a superb tall lean size 8 figure with a full firm 36C cup bust. She has a fantastic outgoing personality and great sense of humour. River goes out of her way to provide a very sexy sensual service. Try not to miss out on something this good.
Age

22
Hair

Blonde
Bust

36C
Height

5'9'"
Dress Size

6
Nationality

Australian
100% genuine reviews on
River

by Liaisons clients
I had a great time with River

I visited Liaisons yesterday and met 6-7 ladies. All of them were gorgeous. I particularly liked River.

When River came to collect me she was warm and friendly. She took me upstairs, left me to shower and quickly returned.

When she took off her bra and those lovely breasts appeared I couldn`t take my eyes off her. She stroked me all over, rubbed her breasts over my body and expertly applied her tongue. Awesome, awesome, awesome oral.

Then she rode me for a short while, knowing just how far and how fast to move.

Finally she laid on her back with that gorgeous face looking at me, and with just a few thrusts I cum.

I can definitely recommend her.

I was lucky enough to visit liaisons recently.

I sat in the waiting room until they opened and waited for the ladies to arrive, and boy was it worth the wait. They introduced themselves one at a time 12 – 15 ladies all amazingly beautiful. It was very difficult to make choice from all the talent they had but something about River made my cock twinge with anticipation.

Off to the room we go, and River went through the usual checks, shower etc with a great smile and personal touch. Off to the bed ad River removed her very nice bra and pants and boy did she have and amazing body. Seriously fit young and toned I thought I was going loose it then and there.

River kissed me long and passionately and what an amazing kisser she is. I still dream about that body and kisses even a week later. River then said, "she wanted to ride my cock as she was feeling horny after 10 days off and I really need a good fuck". Was I happy she said that. River jumps on me and rides for ages working up a real sweat. I was laying there thinking all my Christmas's had come at once.

River keep riding me for what seemed like the full hour and she was loving very minute. Looking up and her sliding up and down on my rock had cock was incredible. I asked is she was okay and needed a rest, but she was had such a good time moving up and down controlling the pace she said she wanted to continue and finally she let out a loud I'm going to come don't stop so I obliged by grabbing her very tight butt and thrusting along with her until she screamed with delight.

River was the best fuck I have every had by a long way, she is amazing in the bedroom and really a great beautiful sole. River has the most amazing vaginal control and can use her muscles like I have never experienced.

Would I return to see River, you bet she is an amazing lady beautiful and highly fuckable. Not to be missed.