Dear Valued Clients,
Any client who refers any lady to Liaisons will receive
10 "FREE" 1 HOUR BOOKINGS
New 6 Star Luxury
"YOU SHOULD SEE US NOW!"
View rooms
"New ladies! New ladies! New ladies!"


Brand new ladies

just arrived at LIAISONS


and waiting to meet you!
LIAISONS IS OPEN AGAIN FOR IN-HOUSE CLIENTS!
Dear Valued Liaisons Client,
The management & staff of Liaisons has developed a Coronavirus COVID-19 Safety Plan to help create & maintain a safe environment for our clients, ladies & support staff. These procedures are in place to reassure you that you may visit our venue without any concern. We have strictly followed all COVID-19 public health Orders & also minimised all risks in accordance with existing health, work & safety laws.
We have imposed the following requirements to keep everyone safe while visiting Liaisons -
Wellbeing of our ladies & clients
We have now displayed conditions of entry at our reception area. Any lady, client or staff who is unwell is not permitted to enter the premises at all. Every lady & client will need to be checked with a thermometer upon entry (forehead check). Any client, lady or staff who has returned from overseas within 14 days is not permitted to enter the premises at all. Our ladies & staff have been provided with information & training on COVID-19 including physical distancing & extensive bacterial cleaning.
Record keeping
We will keep a record of the first name (only), contact number or e-mail address for all our clients, ladies, & staff for a period of 28 days before disposing it. This is an additional safety precaution for the purposes of tracing COVID-19 infections & will be stored confidentially & securely. We will make everyone aware of the COVID-19 Safe app & its benefits if required.
Hygiene & cleaning
We have adopted all recommended strict hygiene practices. We will provide sanitiser at multiple locations throughout the venue. We will maintain disinfectant solutions at an appropriate strength & in accordance with the manufacturers instructions. We will clean frequently trafficked areas & surfaces several times a day with a disinfectant solution. All surfaces touched will be cleaned with a 100% hospital grade disinfectant solution between each client visit. All towels & bed sheets will be laundered in boiling hot water between each client. We will ensure all bathrooms are well stocked with soap, paper towels & have posters with instructions on how to wash. We will provide disinfectant surface wipes to clean equipment such as computer monitors, phones, keyboards, ATMs etc. We will remove non disposable alcohol from client access.
Physical distancing
Capacity must not exceed one visitor per 4sqm. Reduce crowding wherever possible & promote physical distancing with markers on the floor in areas where people are asked to queue. Where possible, ensure our staff maintain 1.5 metres physical distancing at all times. Ensure seating in waiting rooms complies. It may no longer be possible to sit together with your friend. Physical barriers such as plexiglass will be installed around areas of high volume interactions between yourself & our staff. No gatherings of clients may occur immediately outside the venue.
Masks and QR codes
COVID Safe check-ins as well as proof of vaccination status or medical exemption will be necessary.
Masks will be required to be worn whilst inside the venue.
LIAISONS IS NOW HIRING LADIES!
Please SMS Danielle on 0409 249 323 or EMAIL danielle@liaisons.com.au
Regards,
Danielle xx
Live Daily News
Delivered to you exclusively from our reception desk.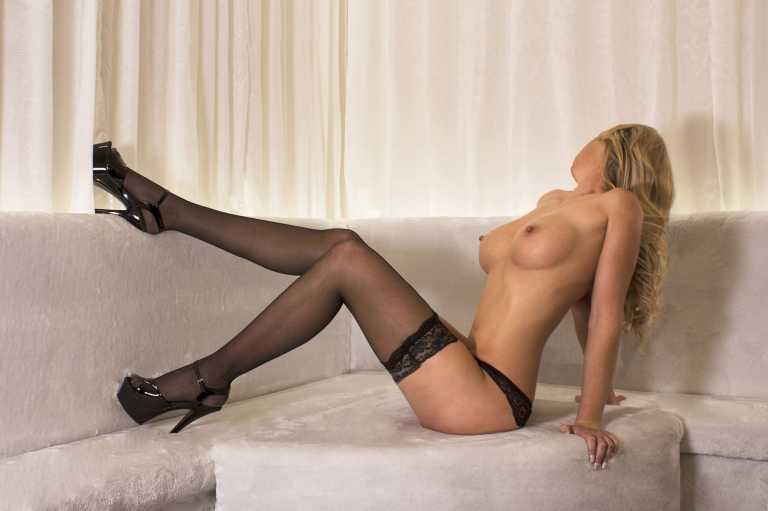 Thu September 19th
FRANKIE - Simply Stunning has returned!
She`s back! Frankie is the ultimate in style, class, and sophistication. When you think of a brand new red 2019 Italian Ferrari Spider you will instantly think of our gorgeous Frankie. She would have to be one of the hottest ladies to have ever worked at Liaisons. Frankie is a 25yo Australian blonde, with a 10E bust and a stunning size 8 figure. She offers a sensational warm and intimate passionate service which must be experienced to be believed. If your looking for class then why not drop in to see Frankie tonight but she will only be here tonight and tomorrow so dont miss out
...
Which fantasies have been roaming your mind lately?
A movie-like passion? Something you read in an erotic novel recently? Or you're looking to re-live a romantic experience from the past? Don't hesitate – we are an award-winning Sydney brothel located just a few minutes outside the city centre. Our doors are open for everyone who'd like to indulge in an unforgettable sensual experience – any time of the day or night.
More Than a 6-Star Experience
As you walk through our door you'll feel like you've travelled for thousands of miles across the globe; the luxury and extravagance of our interior will leave you breathless, and the pleasant hostess will guide you through our corridors.
Liaisons are one of the oldest Sydney brothels, which only further contributes to the uniqueness of your experience. It has been welcoming men, women, and couples for over 40 years – this is why our rooms are the ideal mixture of timeless elegance and modern trends. All of our rooms are designed with 6-star luxury in mind, and all you need to do is lay back on the bed, relax, and wait for one of our ladies to arrive.
Our service is client-centred; All ladies from our brothel will do everything to deliver a heavenly performance and strong climax. Out of all Sydney brothels, we boast the widest range of beautiful city ladies. But Liaisons also strives to give you an out-of-this-world experience. Aside from the local escorts, you can feel free to tells us whether you've always imagined yourself with an international lady. If the answer is yes, we'll make sure you get to spend a night (or day) with her.
We are also praised for being a celebrity-friendly gentlemen's club. What attracts many VIPs is the fact that we provide an all-round high-class experience. We hired the best interior designers to ensure our rooms are as luxurious as the most expensive world hotels, and we employed the most professional staff and welcoming escorts who will gladly make your every desire come true.
Alluring Escorts
Liaisons is the most highly praised name in Sydney's adult sex industry due to the unsurpassed services and unimaginably attractive ladies we have on the roster.
What sets us apart is the fact that we understand that each client who comes our way has a type. Certainly, you must have heard on numerous occasions that a perfect woman is nothing but a myth – and we have to disagree. The truth of the matter is, there's not one lady, but millions of different ones, each matching someone else's definition of perfection. That's why when you first come to Liaisons Sydney brothel we ask you to describe your perfect lady – the colour of her hair, her height, attitude, nationality, and style.
Our gentlemen's club enables you to browse and select escorts based on their hair colour, nationality, and dress size. Note that we always use genuine photographs and that the lady you select based on the picture you see will accompany you into the room of your choice. Liaisons client reviews can also help make up your mind – thankfully, we have an extensive portfolio of satisfied clients. And ask any one of them – once you get the chance to meet with one (or more) of our ladies, you'll want to keep coming back for more.
Your Deepest Desires
All of our escorts are known for their professional and pleasant attitude. They are at your service to hear about your longings and then play the role.
Liaisons welcome men, women and couples who want to have their fantasies fulfilled. We boast a rich array of services, performed by our loving ladies – you won't sense any negative attitude coming from them, as our escorts do their job because of the love they have for the profession, not just for the income.
Every single one of our stunningly-beautiful ladies can provide any of the services from our offer. Tell us what you are in the mood for – oral sex, sensual massage, passionate kissing, or you want to go all the way? In the latter case, know that our ladies are happy to try any position you'd like, and who knows – maybe even teach you a few new ones.
Sexual Fantasies
No matter which of the above services you choose, the lady will come to your room dressed in the highest quality, attractive lingerie. But for a higher fee, she can take any role you want. Would you like a naughty nurse to check your temperature? Or do you want a school teacher scolding you for being a bad boy? Maybe you'd wish to have a first-class flight experience with a sexy stewardess? Scenarios are countless – it's up to you to turn up your imagination and the lady you choose will deliver a top acting performance.
Toys, too, are at the disposal of Liaisons brothel. You can get handcuffed and tied, thus maximising your other senses for a stronger and more pleasing climax. We also offer dildos, vibrators, and other adult toys we believe would make the experience even more enjoyable.
Safety First
What helped Liaisons become a household name and win so many industry awards is our dedication to yours and our ladies' health and safety. We are known for our strict hiring process designed to keep everyone satisfied with our brothel's service.
All of our ladies undergo regular health check-ups, but even though we guarantee our escorts are 100% healthy, only safe sex practices are allowed inside the walls of our bordello.
Come and see for yourself
We are nestled in the historic Paddington precinct – just a few minutes from the city centre. While you won't have trouble finding us, know that we consider the much-needed discretion of our clients.
Liaisons is one of the most reputable Sydney brothels and have rightfully won the hearts of many men, women and couples who are looking to have a good time. Our bordello is known for its exceptional range of services, its staff's pleasant attitude, and highly professional escorts.
But don't take our word for it – visit Liaisons and make your deepest fantasies come true! Discretion is guaranteed!
You can also visit our other Sydney Brothel.
FREQUENTLY ASKED QUESTIONS
Where is Liaisons Sydney Brothel located?
You can find the Liaisons Brothel at 535 Glenmore Road, Edgecliff. It is a legal brothel mere minutes from Sydney CBD and it has won the prestigious 'Brothel of the Year Award' the past five years running.
How do you select your ladies?
At the Liaisons Brothel, our selection process adheres to strict guidelines. Guidelines our competition doesn't match and guidelines that are, quite frankly, designed with one thing in mind: our clients' complete satisfaction. That said, we select ladies that are 18-28, slim and model like, possess superbly toned bodies and have a client pleasing approach and professional attitude.
How do I go about selecting a lady to spend time with?
After you arrive to the Liaisons Brothel, you will be greeted by a friendly and warm receptionist. She will guide you to a private waiting room where our ladies will personally introduce themselves to you. Be ready as our ladies say hello in their finest lingerie, heels, stockings and suspenders. (Sexy costumes and outfits are available on request). After you've made your decision, you will then be led upstairs to one of our many 6 star, hotel-style rooms. There all your needs and desires will be both met and exceeded together with erotic movies and free drinks. At Liaisons we do everything to assure your time with us is met with complete satisfaction.
What separates Liaisons Sydney Brothel from other brothels in Sydney?
In two words, the girls! There's really no other way to put it because, let's face it, that's REALLY why you're here. That said, our girls are the finest you'll find in Sydney or, for that matter, anywhere. Young busty blondes, slim brunettes, tall redheads, fashion models, cover girls. You name it. Liaison's Brothel has it in spades. And more. Don't believe it? Come check us out and see for yourself why Liaisons is Sydney's number one spot in the adult sex industry. You won't come away disappointed. We literally guarantee it!
In addition to the quality of your ladies, what else separates Liaisons from other brothels?
Quite a few things, really. Starting with the fact 95% of our ladies come to us directly from the Gold Coast with the vast majority never having worked previously in the sex industry. We don't hire from outside brothels as we find they present a poor attitude to our clients or try to charge extra for what the Liaison Brothel considers basic service. Also, all of our ladies will greet you privately wearing only a tiny G-string, stockings, suspenders and high heels. Most importantly, all the ladies at Liaisons Sydney Brothel are committed to providing what we like to call a genuine and passionate girlfriend experience.
What is meant by your guarantee of a passionate 'girlfriend experience'?
It's the complete opposite of what other area brothels like to call business as usual. You know: Expressionless, their hand constantly out for extras and about as much fun as a root canal. You know the type and so do we. And like you, we hate it. Which is why at Liaisons, in addition to all our other strict selection criteria, all our ladies are fully committed to providing services that involve genuine stroking, rubbing, licking, cuddling, kissing, mutual oral, deep throat and multi-orgasmic pleasure. And all at no extra cost. Yes, at Liaisons Brothel, our ladies enjoy what they do and we guarantee you will, too. That's the girlfriend experience.
What does your Platinum Club Card entitle me to?
Quite a lot, actually. For example, how does a free room hire every ten visits sound? Or complimentary drinks? There's also birthday bonuses, members only bonuses and offers and more. For a complete list of all the benefits and entitlements of the Liaison Brothel Platinum Club Card, please simple click here.
What's the benefit of subscribing to the Liaisons Brothel newsletter?
As the old adage states, 'The early bird gets the worm,' and by signing up to the Liaisons newsletter, this will be the case for you. By doing so, you'll be one of the very first of our clients to be notified via an email alert when a new lady starts at the Liaisons Brothel.
What are the hygiene standards at the Liaisons Sydney Brothel?
You don't become Sydney's premier sex industry brothel with any sort of reputation for bad cleaning and hygiene practices. For that reason the Liaisons is professionally cleaned twice a day to ensure impeccable sanitary and hygienic standards as any of the genuine and verified images of our 6-star luxury lounge areas and suites on our website can attest to.
How safe is Liaisons?
We utilise CCTV to ensure the safety of all patrons and employees of the Liaisons. In addition, all our ladies undergo regular health and safety checks.Furthermore, only safe sex practices are permitted.
How long has Liaisons been in business?
A long time. Over 40 years to be exact. Long enough to have seen plenty of other alleged high end brothels come and go and long enough to know not only what works, but what keeps satisfied customers coming back again and again. That is why after so much time we've earned the right to proudly be the first word off the lips of any true discerning patron of Sydney's sex tourism industry.
What are the services offered by the Liaisons Brothel?
We cater to men, women and couples by providing the industry leading standard range of services to fulfil each and every fantasy possible. A range of services other area brothels fail miserably at matching with their buzzkill tendency of charging extra fees for. This is definitely not the case at the Liaisons Sydney Brothel. From sensual body massages to mind blowing doggie style and everything in between, all the ladies at the Liaisons Brothel are skilled, willing and able at making your sexual fantasies a reality. We cater for men, women and couples by providing a large range of services to fulfil each and every fantasy of yours.
Why does Liaisons have the most beautiful ladies of any brothel in Sydney?
Because we appreciate everything our ladies do, the Liaisons Brothel takes care of its ladies better than anyone else. Starting off with free airfare to our other brothels in the Gold Coast, Melbourne and Perth and free, quality, off-site accommodation, Liaisons sets its talented and beautiful ladies up for success. Also, we don't impose any bonds on our ladies or charge any fees to work shifts as is the case in many other area brothels. Because of this and many other job perks, our ladies can relax, earn industry leading money, all while enjoying everything they do. Which, of course, is at the heart of Liaisons Brothel's success and why our satisfied clientele continually return for more.